Serving the heating and air conditioning needs of Twin Cities homes and businesses for over 90 years.
We're proud to be a family-owned, neighborhood company with 90 years of experience serving residential homes and commercial businesses in the Twin Cities metro.
Emergency service:
24-hour, on-call service
☎ (651) 457-8781
222 Hardman Ave N
South St. Paul, MN 55075
Heating & Air Conditioning Services
Whether you're looking for a local technician to tune up your furnace or a customized HVAC estimate for a building remodel, count on Binder Heating & Air Conditioning for all of your climate control needs.
Ease the stress of home maintenance by making Binder Heating your trusted partner for home furnace and AC service, repair, and installation.
From routine maintenance to new construction, we offer full-scale HVAC services for your office building, commercial space, or business.
Rooted in South St. Paul for nearly a century, we're proud to partner with local unions and hire well-trained technicians to serve Twin Cities homes and businesses. Learn more about Binder Heating.
Safe & Efficient Systems
Extend the life of your equipment and feel confident in your HVAC systems with thorough inspections and quality repairs.
Straightforward Estimates
Receive straightforward estimates tailored to your situation and budget without complex costs or fixed charges.
Experienced Technicians
Consult with technicians who charge only for the labor and materials necessary to do the job right.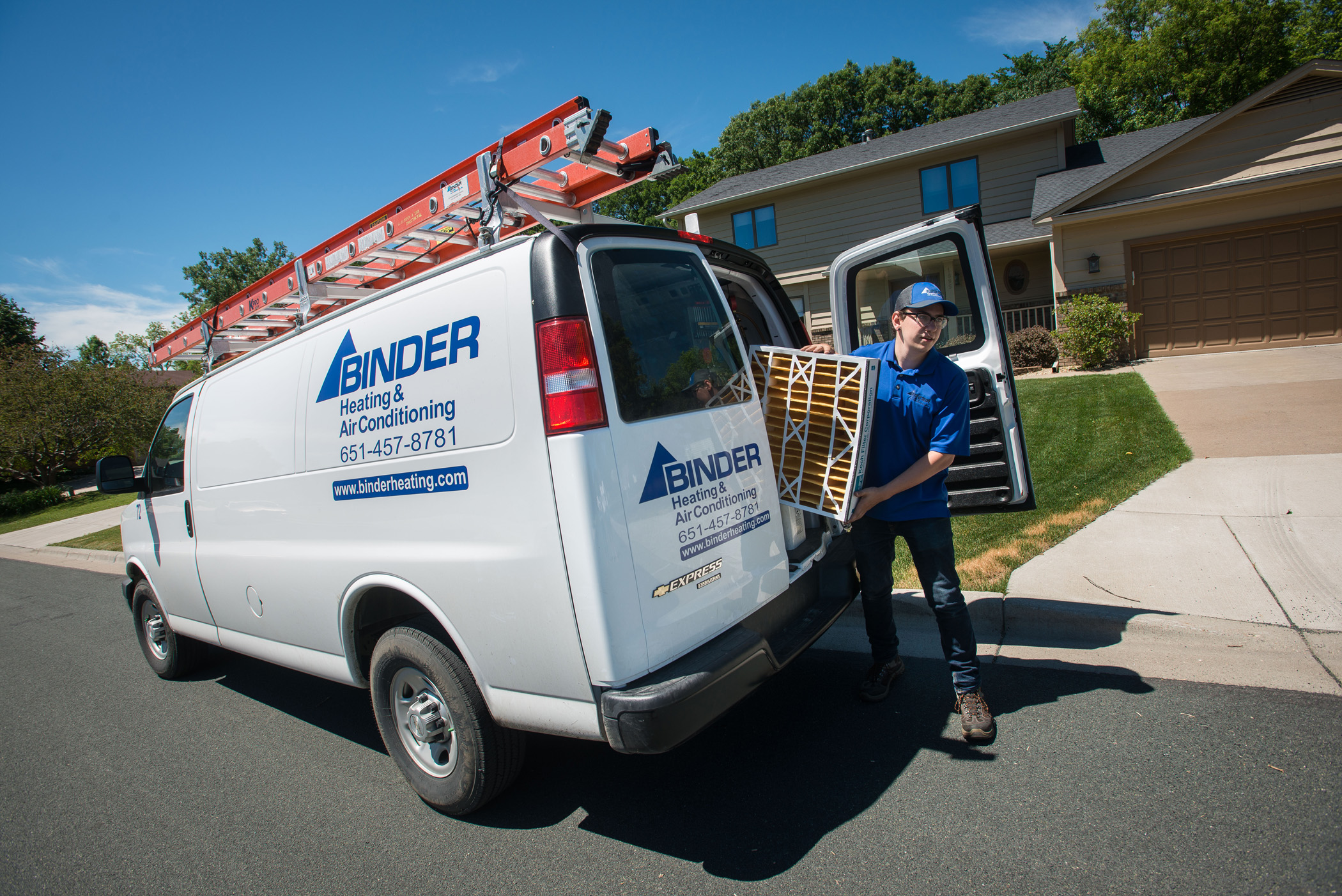 Take advantage of current specials and save!
Explore financing options for new equipment and installation.